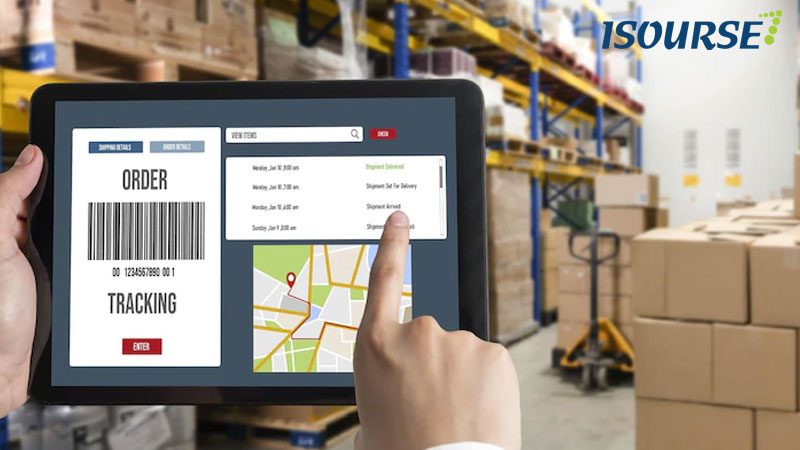 23 Warehouse Management KPI: Every Supply Chain Exec Should Track
Handling a warehouse could be a challenging task. Receiving stock, updating stock, picking, ordering, shipping, are certain tasks which are required by the Warehouse Management System. And this all revolves around the critical point of ensuring that customers give their orders on time. That's why KPIs (Key Quantifiable metrics) are so important. If the performance of the warehouse not measured properly ensures that it is difficult to continually develop and reach maximum production.
There might be expensive vulnerabilities in the game which you may not even believe exist. In the post, we're going through the most important KPI warehouses. Use them to assess warehouse performance every month and define opportunities for improvement in the future.
What is Warehouse Management KPI?
Managing a warehouse has several challenges and opportunities. The best warehouse executives will keep track of the main performance indices and use them to iterate and enhance their activities. There is indeed a lot of overlap here between KPIs used for product warehouse with the KPIs based on efficiency:
Inventory management main performance indicators
Main performance indicators
Top KPIs To Measure While Managing Your Warehouse
a) Receiving
Receiving Efficiency

Definition : The warehouse operation all begins with receiving and reserving the incoming Stock simply. With the first thought, this might look like a reasonably mundane area. Formula to measure - volume/amount of labor-hours Interpretation - Quite an essential aspect of the warehouse process with its main performance metrics needs to track and calculate. This can accomplish by paying attention to the time required to count, book into, and willing to put away the received Stock. Recording exact timestamps for all shipped. Stock is a good idea. Instead, record another time mark as soon as when the Stock is willing to put away. You could then calculate a monthly average and compare it with past performance.

Receiving Cycle Time

Definition : How long it takes for a delivery to be processed. Formula : Maximum Time for Delivery / Amount of Deliveries Interpretation : if deliveries take much longer to process, then reducing the number of shipments or rescheduling them may be helpful so that having more time to handle each delivery.

Cost Per Line

Definition : The price of delivering a line item onto an order. Formula : Overall Delivering Price / Total Line Items Interpretation : the higher that amount, the less effective your receiving process will be.

Receiving Cycle Time

Definition : How long it takes for a delivery to be processed. Formula : Complete Time for Delivery / No. of Deliveries Interpretation : if deliveries take much longer to process, then reducing the no. of shipments or rescheduling them may be beneficial so that receiving further time to process every delivery.
b) Putaway
Accuracy Rate

Definition : it is to find out the percentage of products accurately put away. Formula : Stock Put Away Correctly / Complete Inventory Set aside Interpretation : An easy metric to compute, this initiative employees ' knowledge with procedures put away Stock recently received. This will be as close as possible to 100 percent, but if not, you can prescribe where it is heading wrong and how to fix it to accelerate the entire process.

Put-away cost per line

Definition : The cost of placing a range of products elsewhere. Formula : Estimated cost of Put Aside / Total Line Items Interpretation : Best measured through person-hours or even a dollar figure, such metrics may help target areas to reduce costs by identifying inefficiencies throughout the put-away process. If that is too big, the process of putting it away will get changed.

Put Away Cycle Time

Definition : It is the median amount of time taken for things to put away. Formula : Maximum Time for Putting Away / Total Time Interpretation : Such a metric calculates the total amount of time it takes to dispose of an object. It can be changed by reorganizing the warehouse to set aside quicker, or through training, employees to perform this mission in its most efficient way possible

Cost Per Line

Definition : It is the price of obtaining a line item onto an order. Formula : Total Obtaining Cost / Complete Line Items Interpretation : the higher this number, the less valid your receiving process will be.
c) Storage
Carrying cost of Inventory

Definition - The longer the inventory remains within the warehouse, the further the enterprise costs will rise. But being able to set a quantifiable number among your KPIs for warehouse management is essential. Formula to measure – Carrying Costs ÷ Overall Stock Costs Interpretation - Carrying inventory prices in a KPI warehouse which explains exactly how much more it costs for a company to keep its Stock over a given timeframe. It is a primary performance measure that lets you see just how much benefit current Stock is going to bring. It also allows a warehouse manager to make informed decisions about buying and demand forecasts, as well as what methods of inventory control to introduce. Stock carrying costs comprises adding up all the costs associated along with inventory storage across a given period. That includes things such as insurance, taxation, storage space, workers, and equipment.

Inventory turnover

Definition - Inventory turnover may be another critical KPI for warehouse operations and closely linked for holding inventory costs. It is merely the level at which the product sold out. Could put it another way, how easily you sell and transfer Stock once it has set through Stock. Formula to measure – Cost of products sold / Average inventory value Interpretation - These are some of the KPIs that you're hoping to keep active and rising in the warehouse. The quicker you transfer product, the less it will cost to store it and the more profit you will be able to produce. Keeping track of such a performance metric allows for more insight into the popularity of some products to gage future buying habits

Shrinkage

Definition - The percentage of the inventory mentioned in documents but not physically. Formula to measure - (Price of Recorded Inventory–Price of Physical Inventory) π Price of Recorded Inventory Interpretation - If excessive, KPI means that you have an issue with inventory harm, theft, miscounting, or vendor fraud (whenever a supplier taxes for more goods than it sends), but that a proper investigation should be carried out.

Inventory Accuracy

Definition - This is the percentage of recorded and physically present inventories. Formula : (Database and Software Stock / Physical Stock) x 100 Interpretation : This is the precision of your monitored inventory (usually using a stock control system) relative to either the physical list throughout the warehouse. Typically this number is near to 100 percent, but it can be off because theft of inventory, disruption, or fulfillment not tracked correctly.

Inventory Turnover Rate

Definition : A calculation indicating how many times the product has been sold and replaced in a specific period. Formula : ITR = cost of goods sold / Average inventory value Interpretation : Such a KPI informs you how quickly you sell your Stock. It often calculated against the industry average turnover rate. If your turnover is small, it means you have poor sales as well as excess supply. A higher ratio means you just have strong growth, or it could mean you're giving significant discounts to customers.
d) Pack and Pick
Picking Accuracy

Definition - The substantial KPI warehouse is precise picking. Order picking is among the most dynamic warehouse operations. A wrongly picked order means products returned and payment to correct the error. Formula to measure – ((Total amount of orders— wrong item returns) /total no. of items)x 100 Interpretation - it's something that can affect prices, customer satisfaction, and industry feedback once again. Among the first measures to take control of this is to have your warehouse organized. Using suitable warehouse racking with shelving should help your workers segregate goods efficiently–leading in less trouble and higher productivity inside the warehouse.

Picking & Packing price

Definition : Costs incurred on an order line, such as collection, handling, labeling, re-labeling, and packing. Formula : Price of pick-up and loading / Order lines Interpretation : poor pick-up and mistake rates are incredibly expensive and negatively affect the bottom line and employee satisfaction/retention.

Picking Productivity

Definition : It is the lines that are selected every hour, looking at historical figures. Formula : Worker or Group Hourly Output (orders, sheets, cartons) / Time (usually of hours) Interpretation : Optimizing output harvesting decreases labor costs and improves the efficiency of the factory. Multi-Channel Merchant is doing a great job of explaining the difficulties involved in calculating and enhancing the efficiency of harvesting. Through pick-to-light software, which allows factories, distribution centers, and production facilities to select, palletize more instructions in less time, through fewer errors, you will significantly increase the pick-to-light capacity.

Improving Cycle Time Pays Dividends

Better slotting has been one of the perfect ways of improving this metric that, in effect, can be made even simpler by using WMS tools to manage the operation automatically. That will help to increase order picking precision and accuracy of stock while decreasing order picking time. Especially noteworthy was that last aspect–order picking moment. Improving the metric has a range of rippling advantages.

Find the charts below about the pie. Fifty percent of the average warehouse operating costs are for the pick-up of orders, and much more than half of the pick-up time spent moving from place to place.
e) Logistics
Backorder rate

Definition - It has been one of the KPIs from warehouse management, which makes an in-depth analysis of predictive performance. A steady backorder rate means there are plenty of orders coming in just for products not in stock. Formula to measure - No of units returned / No of units sold Interpretation - This can be accounted for by sudden unexpected demand increases. Damaged and late deliveries have been under your influence, during product problems. But when the KPI backorder rate becomes relatively high, then it is probably due to inadequate planning as well as forecasting.

Delivery Lead Time

The approximate time it takes for a delivery to the consumer after it has been ordered.

Great Order rate

The number of orders shipped to the warehouse without any issues. That's how you stay current with the success rate in your factory or distribution center.

Order lead time

Definition - Order lead time is a KPI for warehouse management feeding into a backorder volume. That is essentially the average time taken for clients to give the orders. Therefore lower you could get the lead time for the order, the easier the customers will be. Interpretation - The management of order lead time may also have a significant effect on a much more specific KPI–order cycle time, however long as products always arrive in good condition. That is the period among orders from customers.
f) Reverse Order
Rate of Return

Definition - Return rate is a simple and vital KPI for managing the warehouse. As when the term indicates, it sets out how often clients return items. Formula to measure - Returned goods / sold products Interpretation - This provides a great insight into overall customer satisfaction. However, the trick to get the maximum use out of this KPI warehouse management would be to section by return factor. This way, your warehouse, with the operations manager, will begin to look at just the same reasons why this KPI might be elevated and put in place and then quickly and simply you can measure to fix it.
g) Warehouse Safety KPIs
Time since the Last Accident

Definition : The no. of days since the last incident. Formula : No. of days from the last incident Interpretation : have this number as significant as you can and try to strive to get it further. Because this is the crucial warehouse safety trailing measure, it is an excellent benchmark on how safety training works and how it operates.

Time Lost Due to Injury

Definition : any amount of time that would have spent working. Formula : Missing Time in Employment Because of Accidents / Overall Hours worked Interpretation : if an employee becomes injured at work & has been unable to work, they were unable to participate, and other services have to be brought in, overtime provided if necessary.

Accidents per Year

This one is very self-explanatory- the no. of accidents happening in a year. You like 0 because nobody is flawless, and this is just accidents-accidents. We don't want to. Big mistakes per annum may signal more significant workplace safety problems
Conclusion
Thus the ability to measure key storage performance metrics over time helps to define opportunities for improvement. Improvements in inventory operations have a direct effect on both the overall cost of sales and customer retention.