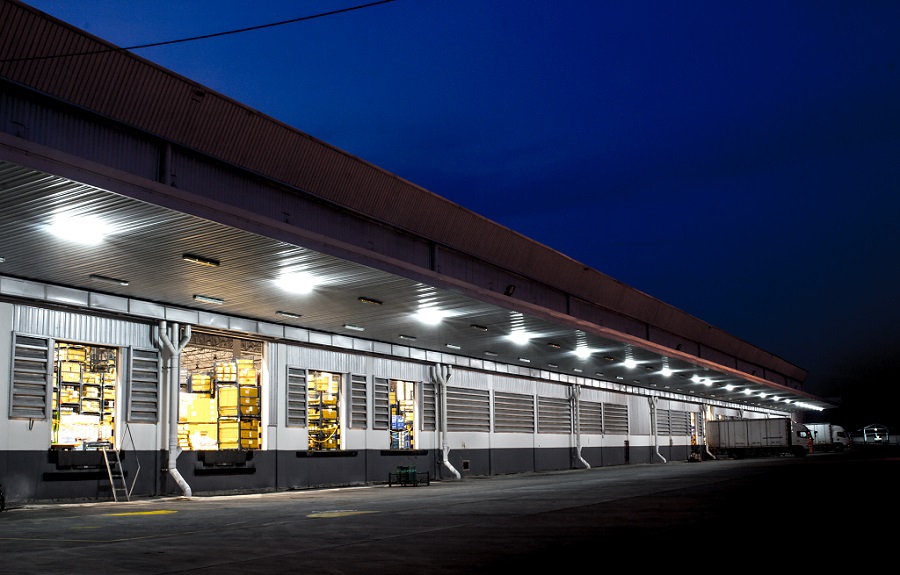 Warehouse Vs Distribution Center: The Difference Between Them Explained
Every business wants to flourish. They want to meet customer demands. When the products are manufactured they are stored at a place known as a warehouse. Some call them distribution centers also. Many logistics professionals have used the terms warehouse or manufacturing facility interchangeably. Many of them even say that "there is no distinction between a warehouse or a distribution center.Many of them
For many, the distinction between a warehouse and a distribution center may not even be obvious, but for everyone in the logistics business, the two could be more distinct. Yes, there is a vast difference between internal workings and the roles each has to perform. If you're unsure about whether you need warehousing or distribution center facilities, we'll help you with this information. The potential of distribution centers technology will continue to grow with stronger WMS, transport management system (TMS), WHO, as well as other out of-wheel connectors, together with more WMS technologies to improve human-made pick-up performance, new physical systems, robots, and vehicles.
Distribution centers concentrate on the storage and sale of products to customers. It ensures that warehouses usually sell to DCs, whereas DCs serve as a conduit to external customers. Both warehouses and distribution centers are valuable assets for any supply chain as well as by capitalizing upon their strengths, help optimize only the supply chain of the shipper, etc. and build a substantial competitive benefit.
What is the warehouse?
A warehouse is a place that is used to safeguard the product until the time they are not in the market. It is a commercial building used only to store products— mainly used among manufacturers, exporters, importers, distributors or transport companies, etc. Warehouses used for the processing or storage of goods. These are large flat structures in industrial zones which also have docks for loading and unloading goods. They also can be designed to continue to receive products and services directly from railroads, airports, and seaports, but are usually trained with cranes and trucks for moving and arranging goods.
Most of the warehouses are temperature regulated, making them suitable for storing food, like perishable products or other materials, such as raw materials, food packaging, spare parts, and much more. While some stores may be helpful, not all companies use them because they are best suited to those looking for a longer-term storage alternative. Every business has different requirements to store their goods. Some want temperature regulated warehouses, some want private warehouses, etc.
There will be six different types of warehouses, in particular.
Private Warehouse – This warehouse is operated by one company and used to maintain the supply chain of an entity.
Public Warehouse – These are warehouses that are typically post-leased to companies who need extra product space for their purpose.
Automated Warehouse – These warehouses use technology, robotics, or AI (artificial intelligence) to streamline their processes as well as minimize the number of staff needed to operate as well.
Temperature-Controlled Warehouse – These warehouses built to house refrigerated, frozen, or temperature-sensitive inventories.
On-demand Warehouse – The function of the on-demand warehouse was to provide distributors with short-term storage, travel, and inventory services every month and fulfill the demands.
Fulfillment center – The words "distribution center" or "fulfillment center" are synonymous. The distribution/filling center is a form of the warehouse.
What is the distribution center?
Distribution centers are facilities capable of storing goods for distributors and wholesalers, of being shipped to another site or directly to consumers. Distribution centers are just an essential part of the order fulfillment process, particularly for online stores and e-commerce companies. A normal route to follow: a manufacturer delivers the goods to the distribution center and afterward the product is delivered to the consumer from there.
These are usually demand-driven because goods travel through it at a rapid pace. Distribution centers are sometimes located in areas that are easily accessible, such as in the proximity of major roads and highways, making it easier for vehicles to drop off and collect items quite quickly. Most distribution centers are part of a larger logistics satellite uplink to service a wide area.
Difference between Distribution Center and Warehouse
Traditional warehouses are not ideally suited. Though both used to store goods, there is a definite difference between the warehouse and the distribution center:
The warehouse can be used for processing goods while the distribution center, apart from holding items, provides value-added facilities such as inventory blending, order fulfillment, cross-docking, packing, etc.
The distribution center stocks products for considerably shorter times compared to the warehouses. And, essentially, the flow velocity via the distribution center is so much greater than that of the flow velocity of a warehouse.
The manufacturing facility is customer-centric as well as a bridge between the supplier and the customers. Whereas the role of the warehouse is to store goods effectively, the role of the warehouses is to satisfy customer needs efficiently.
The sales and retail shipments typically delivered from a distribution center, not from a warehouse. Usually, the factory does not represent local clients, while the manufacturing facility does.
Activities at the distribution center get more complicated than those at the warehouse. As a consequence, the distribution centers get fitted with either the newest technology of order processing, inventory operations, transport control, etc. Stock moves in and out of a factory on a packing pallet. Therefore, most of the distribution activities that occur at the factory include a freight company, or perhaps an intermodal operator. Inbound merchandise packages get to arrive at loading centers palletized and sent out as parcel-sized containers.
E-commerce retailers transport products to consumers around the country and around the world when they use a system of performance centers. The fulfillment center gets designed to store inventory for either the least amount of time, to fill e-commerce orders, and also to ship orders directly to customers.
The goal of the warehouse center is to store stock safely and effectively for an extended period, usually from several months and a year. With the addition, it gets restricted to storing not more than a bunch of different inventories for such an extended period. Its goal of a fulfillment center, on the other hand, would be to fill and ship goods in as little time as possible. Filling centers are not designed to store inventory for further than a few months, so they are quite efficient and streamlined in even their operations. Though people use them interchangeably there is a vast difference among them as stated above.
Conclusion
Thus with the advancement of technology and science different software has come up to control various functions and has become easier. The transition has been going on overtime. Warehouses still operate and serve their purpose. A great example will be how the inventory was pre-built months in advance to meet massive seasonal supply and archived in typical warehouses and then sent to a customer care distribution center. However, the significance of warehouses in the supply chain may have decreased and the distribution centers have already emerged as that of the nerve centers for contemporary supply chains. The demand for warehouses no doubt is increasing with the time as organizations want that doing outsourcing of warehouse is best as then they can concentrate on their core competencies. Both have their roles and functions and serve to the best.