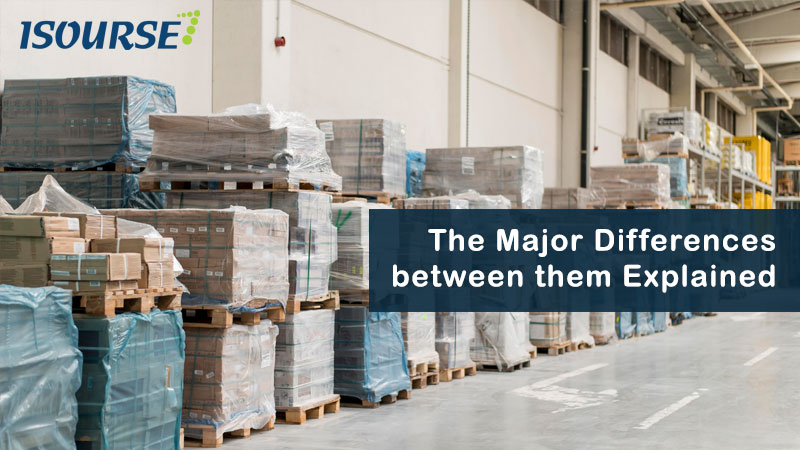 Public Warehouse Vs Private Warehouse: The Major Differences between them Explained
A warehouse is an important aspect when an organization wants to run successfully. Every organization wants that there should be prompt deliveries of products. For this, a good warehouse must be there with the company. Thus your company currently wants storage space, here you will have the choice to choose between both public or private warehouses. There will be advantages and disadvantages that go along with both, but in particular, you will often notice that too many businesses, public warehouses are better choices than private ones. Here are a few things that will help you to make the correct choice for public warehouses. The public warehouse provider is responsible for the costs and transfers made to the clients according to the amount they are paying.
What is a public warehouse?
The public warehouse is a company that provides businesses for a month-to-month basis with long or short term storage. Public warehouse payments could be a mix of storage fees or transaction entry and outbound charges. The public warehouse may charge each square foot, which a company uses per pallet and sale. In addition to being a place where a business can store its goods, the public warehouse provides inventory management, actual inventory reports, and shipment capabilities. The public warehouse pays its clients for the processed inventory at a certain amount, the capacity of the facility used, and facilities that the consumer wants to use. The business that utilizes the public warehouse not expected to hire warehouse staff, need no procurement software and storage machinery. The public warehouse provider is responsible for the costs and transfers made to the clients according to the amount they are paying.
While most firms see public warehousing as a quick-term solution, this can often transform into a lengthy-term relationship because businesses become used to public warehouse facilities' comfort. To stay competitive, corporations own and run public warehouses are substantially exist in modern amenities. They offer customers higher levels of versatility to maintain and draw new buyers. Public warehouses provide a variety of labor options to businesses, including selection, packaging, tools for inventory management, and committed workers. There are different types of public warehouses:-
Cooperative Warehouses – Such warehouses are operated, run and regulated by cooperative organizations, as the title suggests. These organizations provide their representatives with storage facilities at the most affordable levels. The fundamental purpose of operating these warehouses was not to make profits but to support their members.
Distribution Centres – This form of processing facility typically has a large amount of space, allowing for the rapid movement of significant store volumes for a short amount of time. Although traditional warehouses, on the other hand, retain products for a long time, perhaps two months and one year. Basically, by definition, these warehouses act as points throughout the distribution system by which products are obtained from different vendors and transported quickly to various consumers. These centers include a computerized command which enables the quick, quick, and efficient flow of goods.
What is a private warehouse?
A corporation owns and operates this form of the warehouse, which is also active in other areas of a distribution platform. For example, a major retail company may have many regional warehouses supplying the outlets, or a wholesaler will be running a warehouse where goods are purchased and delivered.
Private warehousing plants usually offer fewer consumers ample benefits and public warehouses obviously can not provide because of the size and complexity. There will be a few explanations of why private warehousing could be a more appealing option. One of the main advantages of private warehousing is a high degree of consumer access. If you would like to decide how to better use the facility with your own, monitor the internal movement of content or product closely, or have staff working round the clock, a personal warehouse provides unrestricted oversight of the equipment. The unlimited power also ensures that the construction, operations, and maintenance costs have to be protected. The warehouse can also require any specialized certifications or insurances, based on the products get held. For most companies, the high cost of private warehousing puts this out of control.
Difference between the public warehouse and private warehouse
Running a company requires a strong understanding of economics, adaptability, and a creative attitude, no matter whatever the scale. Overspending or lack of planning placed firms at risk in several ways. One way for businesses to resolve these obstacles is to use the public warehouse space instead of personal warehouses. There are four arguments for accepting the company's logistics requirements as a public warehouse:
Zero investment – When a firm or company wants to run a private warehouse, the outlay of capital is required to purchase, repair, and retain the inventory. Moreover, to run efficiently, safety equipment, storage cabinets, forklifts as well as a host of other items have to be bought. Contrary to that, a public warehouse has most of the facilities, equipment, and staff in operation. So there is no capital investment needed, which ensures the money won't get directed away from other essential business aspects.
No property tax – Real estate taxes are a massive cost on companies that own massive warehouses. Failing to pay prompt taxes contributes to penalties and fines, increasing prices more. This kind of exposure can cause significant problems in severe financial conditions that can be complicated, or unlikely, to rebound from. On the other side, public storage space for customers, there are no taxation obligations. The primary responsibility rests with these expenses.
Greater flexibility – Owning the private warehouse limits the ability of your company to move if the need occurs. Selling a privately-held retail plant will take a lot of time and energy, finding a new site, and designing to meet your desires. Public warehousing, though, offers a lot of versatility as traditional lease agreements allow either a 30-or 60-day warning before transferring. Furthermore, by using other shared storage facilities, extension into new territory and geographical location could be encouraged with ease.
Value-added services – When you're the owner and manager of the private warehouse, then it is up for your business to handle the inventory control, storage, packing, shipment as well as collection. Employees have to be recruited, educated and supervised to ensure quality or enforcement. As part of a rental agreement, several public storage facilities provide certain kinds of services. It is like having a full workforce of professional staff that you do not have to bring onto the payroll.
Additionally, third-party vendors may offer lower prices for specific logistics services take another moment to remember what you have read here once you invest in either a private warehouse for the storage requirements of your business. Operating the private warehouse is costly and limiting for most companies, rendering development inefficient but difficult. By comparison, public retail space is price-effective and versatile, helping the business to grow quicker and more comfortably.
Conclusion
When you are unsure which warehousing facilities is the correct choice for your company, contact your 3rd-party logistics supplier's professionals. There are many partnerships available with business owners or shipment executives to find the right approach to warehousing. As a supplier of public warehouse facilities, it offers customers modular inventory, specialized storage, indoor rail siding, or packaging and assembling. Thus getting a public warehouse is far better than the private warehouse as the cost is saved.