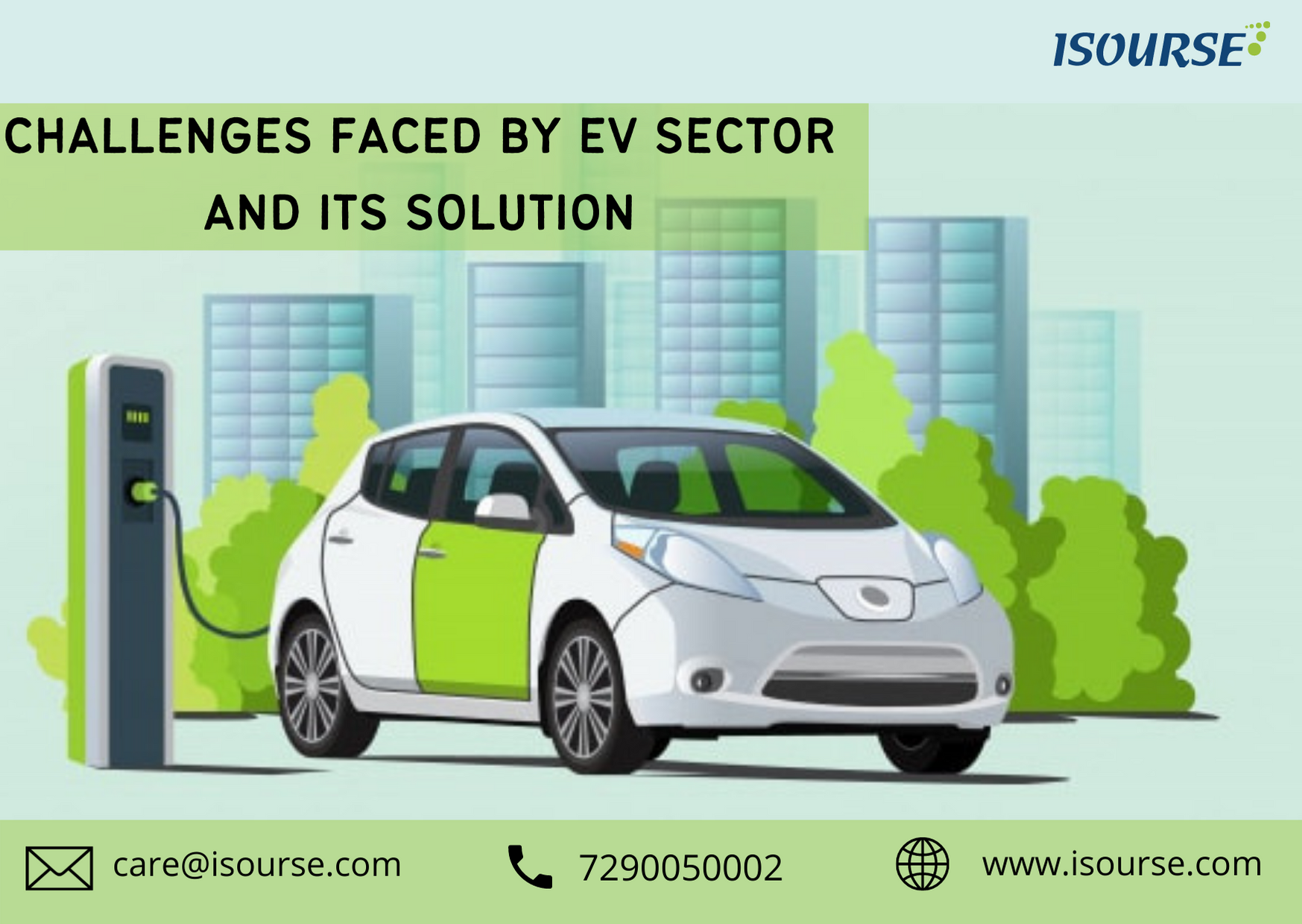 Challenges faced by EV sector and its solution
History of EV It's difficult to find out the exact genealogy of EV. It was a series of breakthroughs from the battery to the electric motor which ended in the 1800s when the first electric vehicle was shown up on the road. After that EV vehicles began to popularize across the US and appeared to show strong sales.
In India, Eddy was the first manufacturer who invented the first electric vehicle in 1993 named 'Lovebird'. This vehicle was also showcased in the Auto expo and got so many awards but due to fewer sales, the manufacturer stopped the production.
Apart from this, many Indian manufacturers like Sipani, Kazah, Aravind, and Meera tried to launch a new electric vehicle but failed due to lower efficacy and higher vehicle prices. At the same time, fossil fuel cars were also introduced to the Indian market which became the preference of everyone due to their lower prices. Then the population moved towards diesel cars as they were the best cheaper substitute. But after knowing the harsh effects of diesel on lungs, people are now looking forward for electrical vehicles as it is good for our environment and health.
Why did EV adoption become so popular?
Due to the alarming situation in Indian cities EV adoption has become one of the major reasons to control pollution. Here, the interest of people drive EV Therefore, India has become one of the largest EV markets in the world.
According to a research report, The Indian Electric Vehicle Market was valued at USD 5 billion in 2020 and is expected to reach USD 47 billion by 2026 registering a CAGR (Compound annual growth rate) of above 44% during the forecast period (2021 - 2026) which makes India the fourth largest EV market in the world. There are 69,012 units of electric vehicles sold in India during 2017-18, its numbers increased to 143,358 units in 2018-19 and again rising in 2019-20 to 167,041 units. These numbers included two-wheelers, three-wheelers, and buses.
Hurdles in the success of EV sector.
Even after inventing an Eco friendly product, this sector is facing a lot of ongoing challenges i.e.,
1. Insufficient charging stations
2. Higher vehicle cost
3. Low Mileage
4. Lack of Service centres
5. Lack of skilled labor(Breakdown & maintenance)
6. No clarity in government policies
7. Supply chain problems
Insufficient charging stations
One of the major concerns in India is the lack of charging stations. According to the Department of Heavy Industry (DH) & Manufacturing of Electric Vehicle, the total number of stations installed in India is 970 which is significantly less as compared to the increasing number of Electric vehicles. Moreover, At this point, there are no charging stations on the highway due to which practically it'll be difficult to run EVs to a long distance as it will cause inconvenience. Hence, there is no way we can plan for a long trip via EV.
Higher vehicle cost
The next major concern is the high prices of EV which makes the Indian public think twice before buying. In India, the cost of an electric car is 3X times higher than the cost of a fuel-powered vehicle. These variations in costs made buyer's preferences easier to choose fuel cars over electric.
Low Mileage
One of the major drawbacks of owning an electric vehicle is that it does not provide sufficient mileage to take consumers to their destination. On one hand, where conventional vehicles can be refueled at petrol stations, electric vehicles do not have such regularized infrastructure. Also, it takes up to an hour to charge 80% of the vehicle which is certainly a long wait and due to this drawback, most Indians do not prefer to wait and charge up their vehicles.
Lack of Service centres
Every vehicle needs service at some point of time. But unlike other vehicles EV vehicle services cost is not clear and even not planned yet. There is still some lack in service infrastructures in the country.Therefore it will lead to more problems and will cause trouble to the consumers.
Lack of skilled labor
EV Technology is still at its evolving stage, and because the EV sector is also contemporary to this country, there is a lack of skilled people in this province. Suppose if you are driving and suddenly have a breakdown down of your vehicle in the middle then what would you do? Whom will you call? You need some technical people who have authorized skills to resolve your issue and take you to the next point. Adding to that, it requires engineers to be more skilled on digital platform than manual . At now, most of the mechanics don't know about their complete system and hence ultimately will cause inconvenience to the consumer.
No clarity in government policies
In India, the government was uncertain in the initial stage like the consumers. They didn't make any clear rules and regulations like other governments. Even they didn't plan anything to encourage their buyers like reducing tax rates and providing subsidies which ultimately left automakers mystify about continuity in making EVs. But later on, After seeing the acceptability of EVs among Indians, Government took some actions like According to the report of Express drives, the FAME policy has rolled out in April 2019 with an outlay of Rs 10,000 crore to increase EV demand, and recently Delhi government has also announced to wave off registration fee & road tax. Also, providing subsidies for new vehicles. Adding to that, the government (ministry of road transport and highways) has also announced that the sale of electric two and three- wheelers can be allowed without batteries.
Hopefully, the government will realize and fix all the problems related to EVs in the future.
Supply chain problems
The EV sector is not only facing issues in demand but in supply as well. This sector is largely dependent on import of the battery and power electronics from other countries which constitutes almost two-third of the cost of an EV. Apart from this, there is a lack in standardization of battery pack which does not ensures quality and safety standards. Moreover, in case of any liability related to the return or damage battery it doesn't have any definite structure which can costs a high amount of money and requires a well effective supply chain to manage.
Besides this, multiple factors like demand-supply gaps, uneconomically low volumes, etc, lead to the high cost of manufacturing EVs which eventually needs planning to overcome.
Why these challenges occur?
All these problems arose due to inadequate planning and execution which can only be unraveled with an effective planning strategy to grab up the Indian business opportunities and make profitable long-term growth. Here's where Isourse comes into the play. In order to achieve high rate of growth and hassle-free management, Isourse team has built a supply chain solution to achieve all your business goals and revolutionize the business process in real-time.
How Isourse can help you to overcome these challenges?
This solution is developed to integrate all the consumers, eCommerce, logistics & supply chain on the same platform and leverage the potential of the existing network using this high tech solution. It is nothing but a modern supply chain which is redefined in the new era to overcome the modern challenges. This solution has become a new normal, with more big organizations adapting every day.
Are you also the one facing these challenges and looking for a solution?
No worries, Isourse is always here to assist you in transforming your vision into reality.
BIBLIOGRAPHY
https://www.cartoq.com/lovebird-electric-car-india/
https://www.energy.gov/articles/history-electric-car
https://www.mordorintelligence.com/industry-reports/india-electric-vehicle-market
https://www.tecnovaglobal.com/blog/challenges-faced-by-the-ev-industry-in-india/
https://economictimes.indiatimes.com/industry/auto/auto-news/view-indians-will-plug-into-electric-vehiclesif-these-barriers-are-knocked-down-first/articleshow/81532338.cms
https://motoroctane.com/news/198276-electric-vehicles
https://inc42.com/features/what-are-the-challenges-for-the-ev-market-in-india/