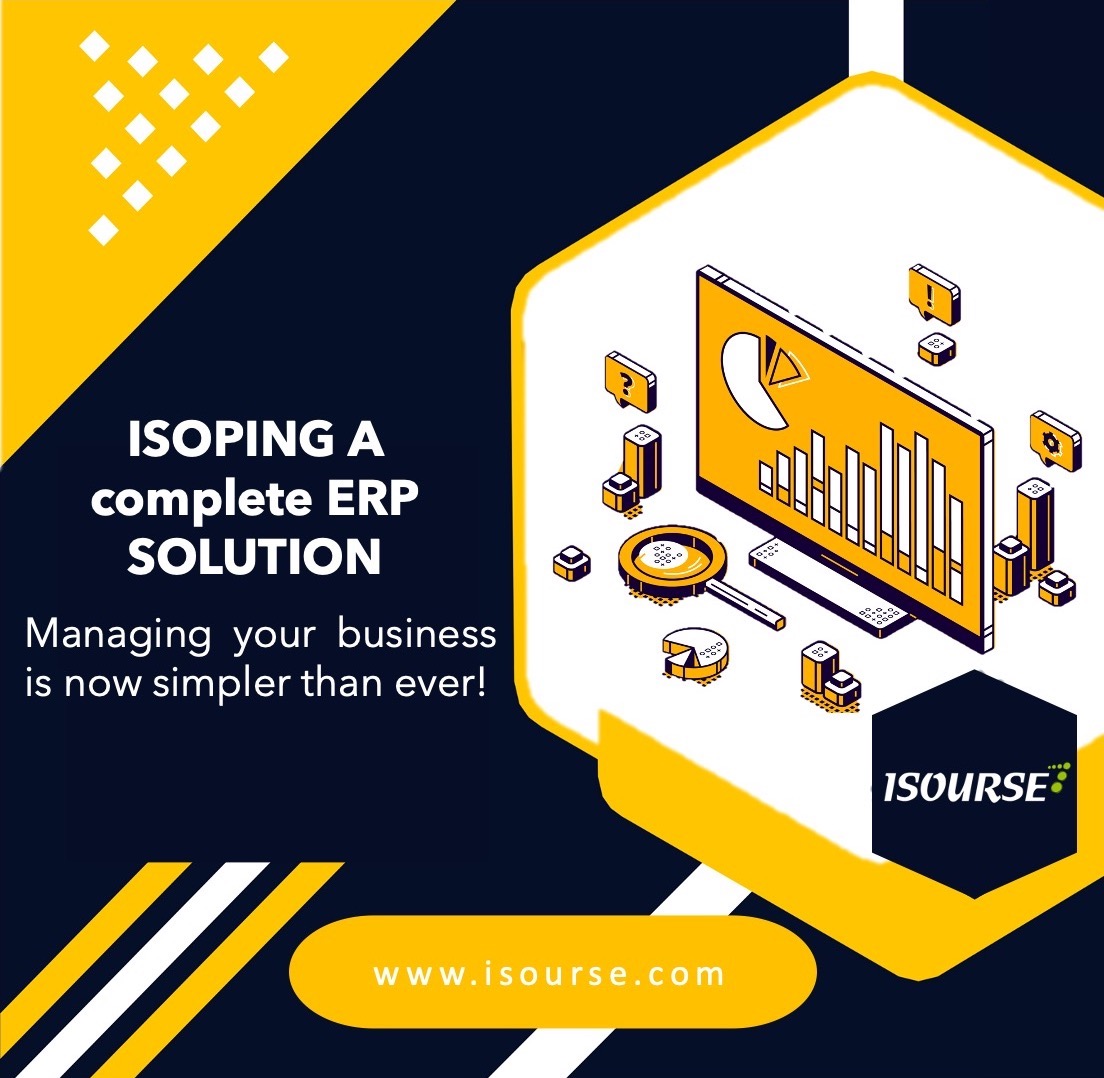 Isoping A complete ERP solution
Power up your organizational game with a seamless ERP solution for managing and enhancing the efficiency of an organization. Lead with our in-house developed customizable software which is specifically developed to put your team's pressure at rest and bring all your business operations together. Furthermore, it is comprised of real time applications to simplify the existing workflows by automating them and lowering the chances of mismanagement in the organization.
Manage your HR
Automate and manage all your HR responsibilities productively and orderly .This single predictive module is working with an array of Artificial Intelligence and machine learning and is intended to streamline all your HR functions in a productive manner and eliminates all the repetitive tasks from your HR daybook. This advanced technology can offer your business a new way for strategic planning and growth with minimal cost and maximum productivity. While this module works on HR part you can focus on true assets of your company.
Features
Automated leave tracker and attendance management
Employee personal details management
Policies creation and management
Automated Payroll
Make announcement
Analytics and MIS reports
Expense management
Training and development
Performance appraisal and promotions
Recruitment
Manage your Client and sales
Drive towards a better relationship with your existing as well as potential customers with a long-term investment module where you can oversee every step of the customer's lifecycle. It enables your organization to strengthen bonds between the clients and also assists you with contact management, sales management and sales forecasting and more.In this era where getting up to date is crucial and can be tricky , this attribute can furnish you with a complete overview about your clients. With visibility and easy access to data that helps companies of all sizes to prioritize their customers in any line of business .
Features
Maintain Spanco life cycle
Assign sales target
Call through system
Automated procedure from PI to Invoice
Maintain collection and employee's incentive
Track employee's performance
Pipeline management
Lead management
Email integration
Reporting/analytics
Conveyance management
Manage your Projects
Execute your projects successfully with your team to achieve goals and meet success in a given constraint with our in-house build module. It includes methodology, tools and processes in a procedure to plan and execute a specific task/ event /duty towards completion.
Features
Consolidated report of all the tasks
Accessibility to view the task details
Generate automated reports
Analyze employees performance
Easily shareable to parties.
Track progress of projects in real time.
UAT through system
Manage your Finance
Bot your financial operations with a one-way customizable solution that will be carried out with minimal human intervention.
It consolidates all your fiance related tasks from making financial reports to managing the cash flow with just a single click. This RPA will drive you towards greater efficiency and compliance in finance that makes it less prone to errors.
Features
Automated sales and purchase operations
Allow multi level approvals online
Interactive Master pages
Petty cash tracking
Customized accessibility
Interactive Dashboard
GST API Integration
Automated Vouchers
Net Banking
Reporting
Manage your Assets
Drill-down a most cost-effective approach to manage your Asset inventory in a beneficial way. With this Attribute you can keep track on the asset life-cycle from procurement to Handover orderly. Besides this it enhances the flexibility, security and accountability in the Asset discovery and management and ensure safety and security to your assets.
Features
Real time asset management
Bar-coding on every asset
Alerts and notifications
Check- in Check-out
Manage your Tasks
Fulfill your tasks towards completion that can simplify your whole business processes. It is simple yet powerful tool to collaborate all the tasks effectively on a single interface . You can schedule, assign and prioritize all your tasks with just a one click as well as track dependencies and milestones.
Features
Real time progress monitoring
Automated tasks assigned
Team groups
Automated team reports
Online timer
E-Ticketing
Provide fully-functional assistance to your customers with a customizable module specialized in handling all types of customer support. Each incoming email that shows up is named as a ticket which can be a query , complaint or request. Every raised ticket is assigned to a respective customer support executive to work on and resolve the issue within the given time constraint. Moreover, with our Robust help desk, you can close tickets effortlessly and notify your customer that their issue has been resolved successfully .
Features
Real Time tracking on each ticket.
Live chat
E-mail integration