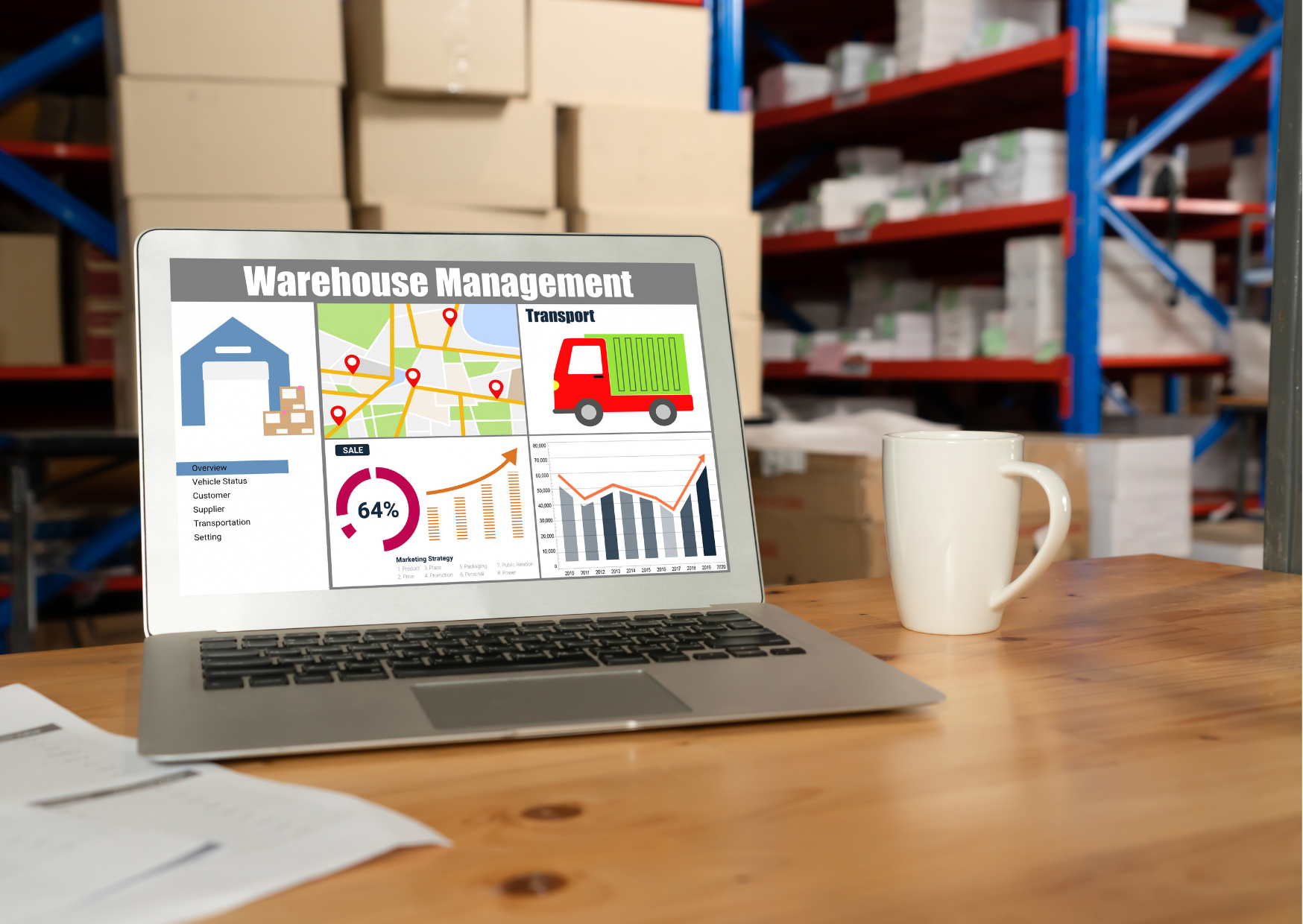 ISOPRONTO - A NEW WING OF AUTOMATION
You know, there is always something out there which can create a better world for you! It just requires you to explore it. Regulating a warehouse may be a daunting job.
There are countless tedious tasks to handle in a facility that directly or indirectly will impact your warehousing performance. You may be taking care of your facility manually with a pen or paper or digitally with high-tech software but what matters the most is your facility should always be up & running and indeed hassle-free.
Now, while running any facility, everyone has to go through some challenges. But, Some wise men said that challenges are meant to make life more interesting, and overcoming them is what makes life meaningful.
Traditionally, warehouse owners had gone through a lot of challenges which resulted in higher costs and failure in processes. To know about the challenges in detail read out the recent article https://isourse.com/blog/warehouse-challenges-and-its-one-stop-solution.
Now, let's dig in to know more about the solutions to overcome these challenges and how it can help you to reach your dream destination.
To overcome the challenges and contribute towards achieving your bigger goal, our team dedicatedly developed a solution that can give a whole new set of wings to your facility. By considering all these challenges Isourse team has come up with an in-house build software solution named Isopronto- A complete supply chain solution that can conquer all the challenges in your supply chain. Now, let's see how this solution can work for you!
In today's time, it's difficult to manage a warehouse, There are lakhs of orders to manage and it's more troublesome to keep track of every single product in such large warehouses. Along with the management of such a high fraction of orders, multiple risks come along with it.
Some of the major concerns are an increase in activity-based costing which is directly proportional to operational expenditure, Duplication of work in processes, or generating a reporting job just to assign tasks.
All these modern problems require a modern solution that can only be attained through a software solution like Isopronto.
This complete supply chain solution has the power to overcome all the inventory management challenges.
Do you want to know how? Keep on reading...
Here are some key features that Isopronto can benefit-
1. Real-time tracking
With high-tech software, you can keep an update on every single minute of your inventory. It covers your all processes starting from the Inbound process till outbound. Also, keeps the data centralized and maintains a backup of every inventory update.
2. Measures performances
Tracking a warehouse's performance increases operational efficiency. With this software solution, you can measure your warehousing performance metrics on a single platform where you'll be able to keep an eye on all activities running at your warehouse including the palet space used, the top seller & the bottom seller. It also enables you to analyze the performance of the highest and the lowest selling product which helps to maintain an up-to-date inventory and optimize the space utilization to meet the order fulfillment and increase order processing speed.
3. Stock Inspection
Maintain an up-to-date inventory with daily cycle counting and frequent stock auditing processes which helps you to scrutinize your inventory more accurately and minimize human errors in the most timely-efficient way.
4. Demand Forecasting
This module helps you to predict your customer's demand and schedule orders based on varying customer preferences, availability of stock, or periodic trends.
5. Upload Images
Bring improvement in your sales by adding images with your product description. It enhances accuracy and prevents misplaced inventory to bring efficacy to the workflows.
6. Go digital
Reduce all your inventory hassles by switching to an automated inventory tool. With these tools, you can replace all the manual inventory documentation work with high-tech paperless transactions and barcoded products.
7. Preventive Control
Apply preventive measures in your facility to avoid problems such as perishable stock, fragile equipment, or obsolete materials with Isopronto to monitor the shelf life and prevent waste. Also, It helps to leverage the best warehouse strategies like FIFO & LIFO to meet business needs which can be applied in all situations to control inventory.
8. Fix supply chain disruptions
Reduce complexities such as shipment errors, damaged or defective products, missed delivery appointments, etc.. to streamline logistics. This solution can monitor and track supply chain data and measure supplier performance.
9. Space optimization
Resolve all inventory space-related issues by automating the inventory processes like order picking, packing, and shipping workflows. With this software solution whether you have enough space or not, you can optimize your storage space and inventory flow most productively and fulfill orders hassle-free.
10. Multi-location warehousing.
If you are managing more than a single warehouse then this solution perfectly fits you! You can use a multi-location warehouse management feature to track and control all your inventories at a single time and manage it feasibly.
11. Mobile-friendly
Carry all the inventory information wherever you go. With our mobile software solution, you can control your inventory and improve your warehouse productivity from anywhere, anytime.
12. Dashboard collaboration
Review all your inventory updates and processes through customizable interactive dashboards. It helps to remove all the communication barriers between accounting, sales & warehouse operations.
13. Improve customer experience
Isopronto is build to improve customer's experience. Therefore, it creates inventory classifications based on the product's nature and suggests the best-suited type of packaging to ensure the best safety and quality of the product reaches the customer.

With Isopronto, you can streamline and automate all your warehousing activities with 99.9% accuracy in just one go. Also, It can be a tremendous choice to give your warehouse as a set of new wings. Investing in this software can boost your business to meet your customer's expectations and provide you with limitless growth and productivity.