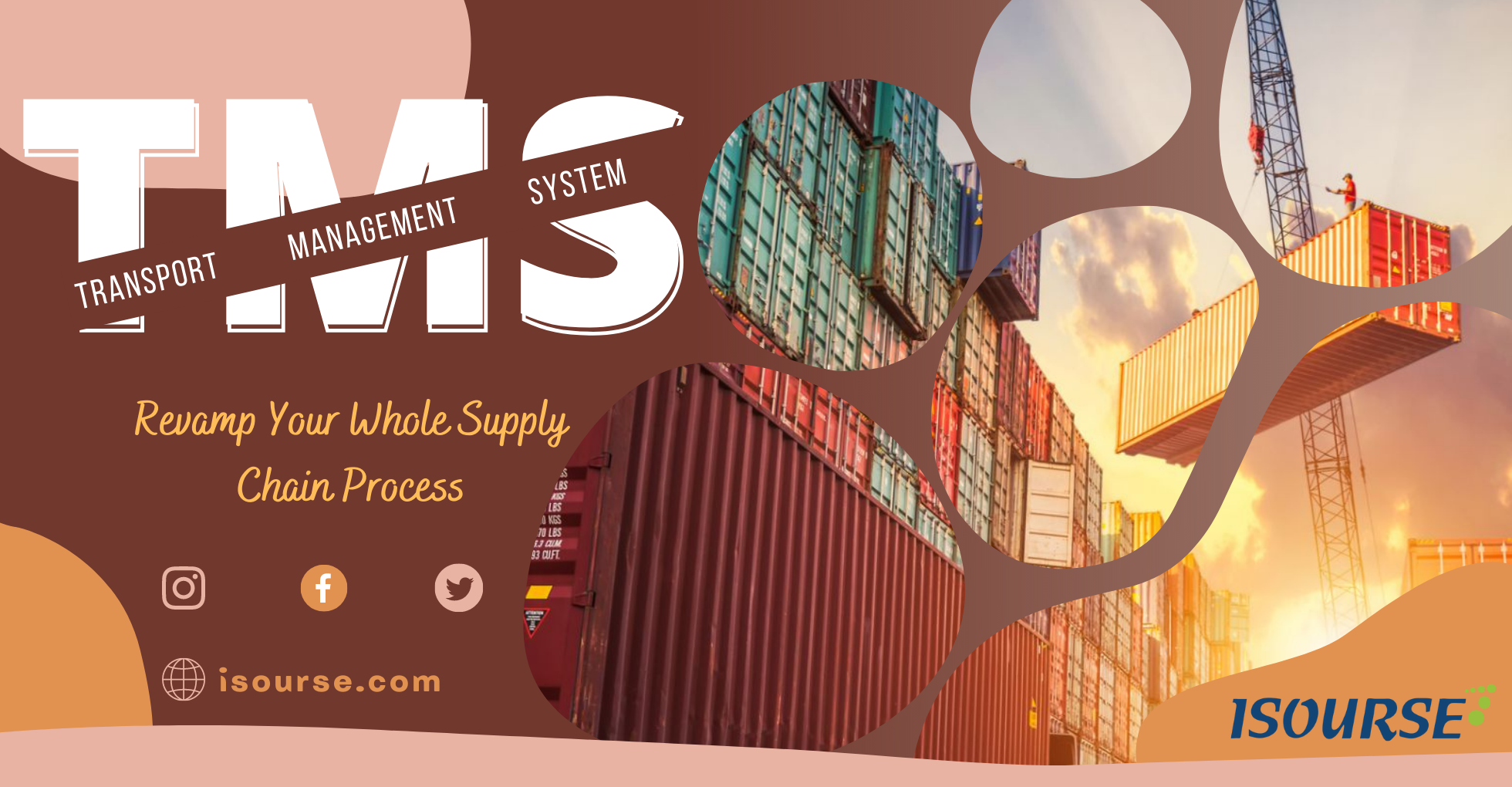 TMS: Get More Efficiency And Visibility Of Your Freight
Transportation plays a major role in the whole supply chain process and TMS is the only thing that can revamp it. If you want to manage your supply chain then you can never neglect the need of a proper transportation system. Many e-commerce and logistics companies aim to transform their transportation game through the help of automation. We help you achieve that aim by providing you a custom-made TMS software.
Transport Management System can be openly integrated with your WMS and OMS. This will ensure a better hold on every aspect of your business. From raw material to the distribution of a product; All of it can be regulated by the transport management system. It reduces various manual tasks and that eventually diminishes human errors and pilferage. Also, you can track the freight in real-time which can result in a timely delivery.
Also Read: What are 5S in warehouse Management and How to use them.
There are countless number of benefits provided by our TMS that can effortlessly optimize your logistics and supply chain management strategy. Not only this move can structurize your freight movement but also it can limit your expenses with billing and real-time performance analysis features.
TMS is an unique solution to all your logistics related problems. The best TMS comes with many amazing features which can surge growth inside a company and you will have more control over your transportation.
Unique Features Of TMS
Shipment Rate Calculator
Manual calculations can be an arduous task and they can elevate the chances of human errors. TMS uses the rate matrix based on the some base rules, agreements, and discounts, through which it calculates the total transportation costs. So, when the manual calculations are automated, the decision making becomes effortless.
Load Planning
After calculating the rate of the transportation, you can then plan the loading space of the conveyance. This feature allows you to save the dimensions of the transport in the master list and after you input the dimensions of the freight; the system will automatically create the best plan of load distribution. This will ensure optimum usage of space inside the vehicle, and this is what makes it a cost effective model.
Fleet Management
Fleet management includes many strenuous tasks such as, vehicle maintenance, asset utilization, route planning, fuel consumption and cost, etc. TMS can automate and keep a close track of the maintenance of the vehicles and their requirements. The transport management system is capable of utilizing all you company's assets through a single platform.
Dock Scheduling
Shippers waste the majority of their time scheduling dock appointments, while truck drivers lose time waiting for their turn at warehouse docks. A TMS can include dock scheduling and load sequencing in the transportation plan by integrating with a Warehouse Management System. It creates a plan which ensures zero time wastage and increased productivity.
Also Read: Delivery vs Shipping: The Difference between them Explained
Route Analysis
A transportation management tool is capable of planning the best route for your freight movement. It has an integrated map system in which you can add the pickup and drop locations after which it will analyse multiple routes and picks out the best route ensuring cost effectiveness and faster delivery.
Tracking And Tracing
Live tracking is an important feature that provides more control and information regarding the movement of your freight. Tracking and tracing feature allows the user to get various useful information like, freight's current location, delivery time, route taken for the delivery, etc. This feature helps the user to remotely handle his or her consignment.
Real Time Reports
This feature accumulates reports from various data like, shipment cost, load planning, route taken, Live tracking, etc. It gathers these data and creates a customized report for the user. Also, it can aggregate real time data and provide a live report to provide a better insight of the cargo.
Performance Analysis
Performance analysis is a feature that aggregates real time reports and analysis the efficiency of the vendors and the freight. This feature can assesses the breakdowns between the delivery and the condition of the freight at the time of delivery. This will help the user to identify the complications in the transportation and tackle them by creating customized solutions.
These were some the basic requirements of a good Transport Management System. A TMS can only be an successful investment if it initiates the power of automation within transportation. Automation is the only way to reform the logistics industry and it is the only course of action that can ensure a better control over every freight.