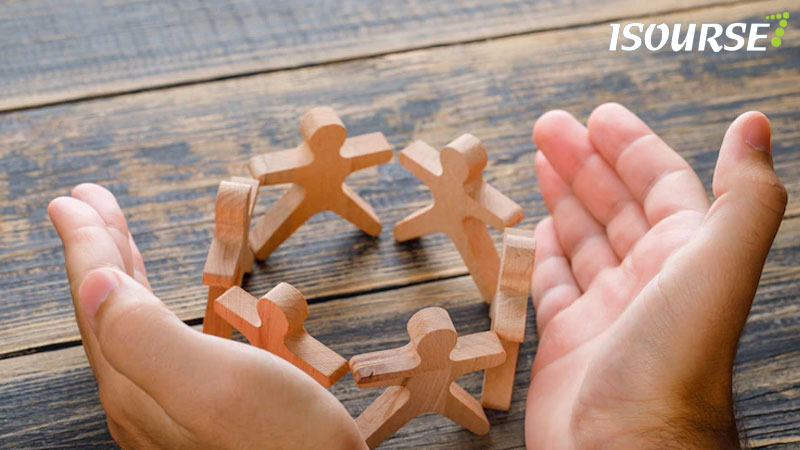 Interpersonal Relationship at Workplace
The word "Relationships" itself is a very complicated topic of discussion and various scholars has researched over this topic of study. Till now we know there are various types of relatioshionships out of which the Interpersonal Relationship is common term. Interpersonal relationships simply defines the social interaction or affilication between two or more people. Simply defined, the bond between two friends in known as an interpersonal relationship.
An Interpersonal Relationship that you form at work play acriticalrole in both your work success and career progress. Positive interpersonal relationships will allow effective communication and understanding among employees.
An interpersonal relationship can develop within/outside of a workplace between any of the following:
Individuals working together in the same organization
People working in the same team
Relationship with the clients
Relationship between office colleagues/friends
Relationship with people apart from the professionals (example the servicemen, etc.)
Must-haves of an Interpersonal Relationship:
Share common goals and objectives, have more or less similar interests and think on the same lines
Respect for each other's views and opinions and a sense of trust
Professional commitment towards each other for a healthy interpersonal relationship
Transparency - it is important for an individual to be honest and transparent in their work duties
Factors affecting Interpersonal Relationship:
Compatibility
Communication
Work Environment
Time
Goals and Objectives
"In many ways, effective communication begins with mutual respect, communication that inspires, encourages others to do their best."
Zig Ziglar
Ways of improving interpersonal relationships at workplace:
Employees must communicate with each other effectivelyfor a healthy relationship
Interact with your co-workers more often
Team leaders and supervisors should conduct morning meetings with their team members.
Take your team out for lunch, picnics or get together once in a while
Greet your colleagues on their birthdays or anniversaries
Avoid being jealous- Leave your ego behind, the moment you enter the workplace. Appreciate if someone has performed exceptionally well. Remember only hard work and nothing else pays in the long run.
Besupportiveandrespectfultowards other colleagues
Importance of interpersonal relationships in the workplace:
An individual spends around eight to nine hours in his organization and it is practically not possible for him to work all alone
A single brain alone can't take all decisions. We need people to discuss various issues, evaluate the pros and cons and reach solutions, benefiting not only the employees but also the organization on the whole. Employees can brainstorm together and reach to better ideas and strategies.
Interpersonal relationship has a direct effect on the organization culture. Misunderstandings and confusions lead to negativity at the workplace. Conflicts lead you nowhere and in turn spoil the work environment.
We need people around who can appreciate our hard work and motivate us from time to time. It is essential to have some trustworthy co-workers at the workplace who not only appreciate us when we do some good work but also tell us our mistakes. A pat on the back goes a long way in extracting the best out of individuals.
It always pays to have individuals around who really care for us.
An individual needs to get along with fellow workers to complete assignments within the stipulated time frame. An Individual working all alone is overburdened and never finishes tasks within deadlines. Support of fellow workers is important.