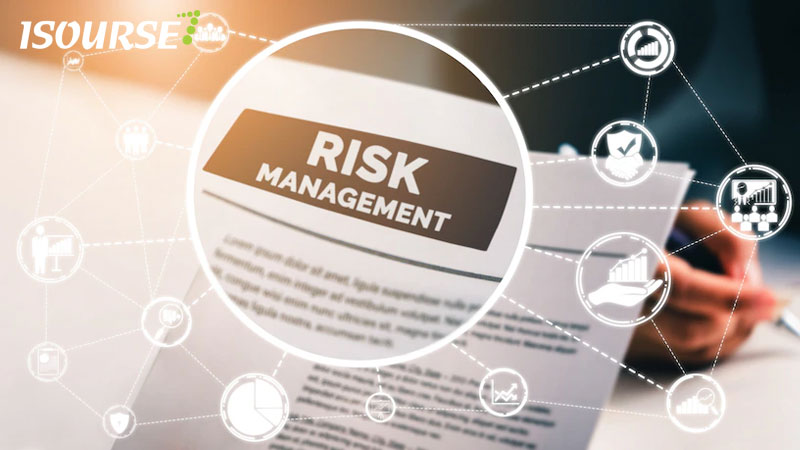 RESPECT THE UNEXPECTED, WE THINK THROUGH YOUR RISKS
Today most of the companies face a lot of network issues without even realizing it. Network is the core of every organization and issues in it can cause tangible and intangible losses and when these problems go unresolved, the company's front-end gets open for the attackers. It is believed that most of the organizations totally depend on a good and hassle-free computer network. Hence it becomes necessary to keep the network healthy.
Basic network issues that an organization faces
1. Cable problems
Cable problems may arise by vibration or loose wiring. This vibration in industrial applications can cause terminated wires to loosen, resulting in broken or intermittent connections. Moreover, it may happen due to electrical interface, or due to inconsistent labeling practices.
2. Slow Internet Performance
Slow internet performance is typically due to congestion, or poor-quality cable connections as these cables might be corroded or deteriorated. Congestion may not be directly related to bandwidth exhaustion, as a single overloaded port on a switch or router can diminish network performance. This can be especially true on leased lines where dedicated bandwidth is to be expected, but speed tests indicate the network is not reaching its rated potential.
3. Latency
Latency is defined as the time taken to transfer request from sender to receiver. How latency differs? Firstly, latency occurs due to the different types of transmission medium used such as WAN, fiber optical, each of them have different limitations and thus have different latency levels. Secondly there may be storage delays which occur due to delays of intermediate devices like switches, bridges, etc.
4. Duplicate IP
IP conflict occurs when two devices on the same network share same IP address. This usually results in either one of the devices or both devices to lose connectivity and get disabled. The blame for this is given on the rests with the router's default DHCP configuration. DHCP server inbuilt in every router has a unique IP address. When accidently internet service provider assigns two computers same IP address either statically or dynamically, the result of this conflict is that either of the two devices will lose the network connection or both will not be able to communicate with each other.
5. Single Workstation Unable to Connect to internet
If a single workstation is displaying the "No internet" message while opening a web browser, it could be assumed that the rest of the network is not healthy. This is caused by poor connectivity, host not connected to domain, poor Wi-Fi signal, etc.
ISOURSE AUDIT METHODOLOGY
ISOURSE Technologies performs a comprehensive test over network infrastructure along with user- defined test. We use high-end network testing device which helps us to give the accurate report for the same. Our testing device reduces the time network technicians spend validating and troubleshooting network performance problems. It provides all-in-one testing for ethernet, Wi-Fi, network service and application performance. Multiple Auto-Test profiles can be pre-defined by engineers so that field technicians can quickly validate a complete set of key parameters from the end user's perspective and follow standardized troubleshooting procedures.
The network testing device reducing problem solving time with a three-step process:
1. The Auto-Test standardizes and reduces validation test time from hours to minutes, and empowers less skilled technicians to be productive
2. For tougher problems, testing device provides a complete set of troubleshooting tools for Gigabit, fibre optic and Wi-Fi networks, from cable/RF health to application performance testing
3. Reduce project risk and troubleshooting time through collaborative work flow between field team and network owner with reporting, inline packet capture, and web remote control.
Below are the steps for network auditing as followed by Isourse:
Power the Analyser for the device:
The Connection of the AC adapter is done so as to charge the battery if required.
Connect to The Network:
The auditing device has two ports RJ-45 Ethernet jack for copper cable and the SFP jack for fibre cables. Any of the two ports are connected with the client's network and hence auditing is further carried forward.
Run Auto Test:
Our auditing device has a predefined auto-test button which is used on the very first step for automatic network auditing.
Testing device:
· Link on active ports (wired and/or Wi-Fi ports)

· Obtains IP addresses
· Run Network Infrastructure Tests

· Run User Tests - When Multiple User Tests are present, they run starting with the lower-left test on the bottom test tier and finishing with the upper-right test on the top test tier.

View the Test Results:
The test results are shared with the client in the form of PDF and Excel file which consists detailed information about the entire health of the tested network. (Reports from testing device attached)
Analyse the Results and Recommend Optimum Solution:
The test results are analyzed by our team of network engineers and best optimum solution is devised to improve the network performance, to resolve the recurring network issues, to check the LAN and Wi-Fi setup for the organization.
Hence to all the basic network problems, ISOURSE provides a complete solution. We analyse, study and gather data about a network with the purpose of ascertaining its health in accordance with the organization's requirements and aim to offer the highest possible standard of service, and we do that by understanding the whole problem from its roots and give the optimum solution according to the reports our best network auditing devices generate.