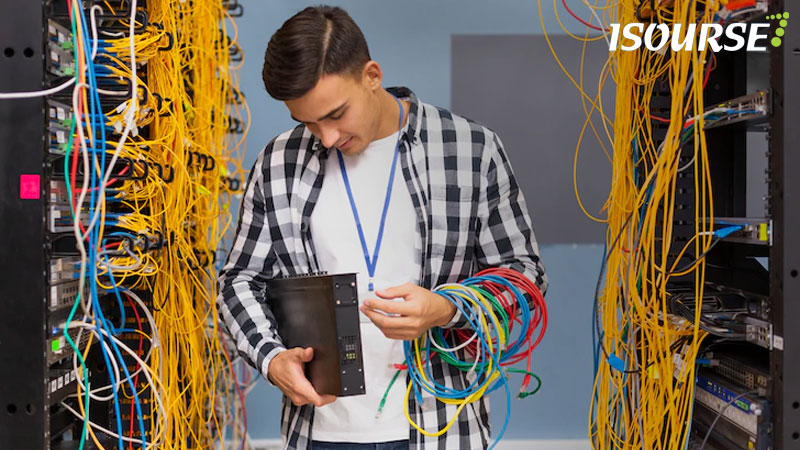 How do you know that your network solution is correct ?
In today's world where organizations having offices in multiple locations, managing IT infrastructures is big challenge. It can be expensive and time consuming implementing network management systems which claim to do everything, so one should apply the network solution which is effective and appropriate for their company. A good Network is the foundation for just about every component of IT infrastructure, meaning that even the slightest issue can cause a headache for any business.Even a relatively minor issue such as a loss of wireless connectivity in the office can waste both the time of staff and IT departments.Continuous network monitoring is your downtime nutcracker. Network monitoring helps you gather data about the status of a network by polling network devices for availability and performance statistics. Once polled, you can use the data to infer what caused the downtime – which device, in which location, and when. Network monitoring software does this job for you and alerts you when there is downtime, device unavailability, performance issues or any deviation from an accepted network baseline. You can just focus on the fixing and not worry about figuring it out.
A network configuration management solution will help you monitor your network devices for any changes in configuration settings, and alert you in case of an unauthorized config change. And what's more? It can allow you to roll back to an earlier state of known good configuration. Data loss is a serious problem for businesses of all sizes— losing files means losing time and money to restore or recover information that is essential to your business.
Problems we usually face in networks in daily life :-
Isourse has the best network solution to give all your problems a way. Isourse

Networking Support Service gives many solutions like

Sometimes you may just be slightly out of range. You've probably noticed before that if you

move a laptop or other wireless device around

to different areas of the house or office, you get a stronger signal in some locations than others.

T

here may be

Incompatible Software

It's definitely possible to overload your router with too much data. In cases like these, if you're doing something taxing over your connection – running data-hungry programs or video games, downloading large videos, too many users at once – your router can heat up and then fail.

Maybe you're too far away from your on-site router. Or, if there's an obstruction between the device and the router, that can block the signal and make it weaker too.

It's possible that device drivers on your computer or the firmware on your wireless router are out of date. A quick upgrade may be enough to solve the problem and restore a secure, consistent connection.
To give these problems a solution. Isourse has the best network solution to give all your problems a way.

Our network FMS provides a complete solution for performance and availability, monitoring the key resources across the infrastructure, to ensure that all devices are ready to respond to end user requests, our attempt is to create a platform where organization can network along with Support team, Assets and tickets.
Our Network system shall help users to log his/ her incoming and ensure that users should log-in in set location. The application is planned to caters the most painful areas.
Troubleshooting of reported computer or network problems

Bring infrastructure and systems to a known state; install applications, patches, or updates required

User access addition(s) / removal(s)

Structured Wiring and network physical infrastructure

Installation and troubleshooting services

Shall check and fix WIFI network, Firewall configuration

Shall check printers (replacement of toner /cartage will cover in this agreement)

Shall take printer repairing job with 3rd party vendor