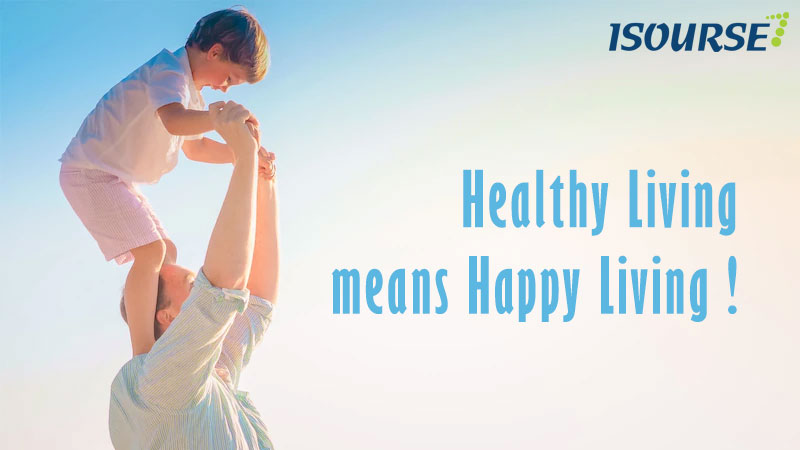 Healthy Living means Happy Living !
"A little betterment does not come by chance but by change."
Healthy living not just means a regular physical workout but also being sound emotionally, mentally and spiritually. It refers not only to the absence of disease, but the ability to recover and bounce back from illness and other problems. Health is a dynamic condition resulting from a body's constant adjustment and adaptation in response to stresses and changes in the environment for maintaining an inner equilibrium called homeostasis.
'A healthy lifestyle looks different on every body', rightly said because not every person falls into same category of physique, obviously not following the same routine. Mostly people marching towards the path of self-care are confused with the basic working dynamics of improving health. Following a balanced diet and a strict workout regime does not add up to a healthy lifestyle. It would mean finding the best routine for yourself that will fuel you and respect your body. One must follow the 21/90 rule, it takes 21 days to form a habit and 90 days to form a lifestyle. So clearly to achieve results, you need to put heart and soul into pushing your limits.
Getting Active: Being active would mean having some physical practice for at least 20 minutes a day or maybe 15000 steps/day. Apart from jogging and exercising, YOGA is the way for relaxing both mentally and physically while boosting metabolism. Immediately after deciding to form a routine you must not rush into strict schedules but form time tables that suit you and cause no resistance.
Budget: Not everybody following a regime belongs to the same financial category, it might get hard to find a sustainable way to invest in food or equipment. Please remember not everything latest in market regarding exercise or diet can be utilised because it may not be what advertised. Healthy food need not be costing a fortune and for a student it is important to construct budget patterns.
Educating: Towards fitness and food there have been many myths for a long time, eventually making people question to abide by one decided path. Too many opinions and articles are confusing, so better not blindly believe in all but in what particularly suits you. Knowledge is the key to reach horizons, so learn from dieticians and other related professionals.
Balanced Life and Balanced Diet: Eating a healthy diet is not about strict limitations, staying unrealistically thin, or depriving yourself of the foods you love. Rather, it's about feeling great, having more energy, improving your health, and boosting your mood.
Factors for good health include genetics, the environment, relationships, and education. A healthful diet, exercise, screening for diseases, and coping strategies can all enhance a person's health. Whether you are a seasoned health advocate or just now committing to taking the first steps in becoming healthier, being confident is the key to a fit and strong self.