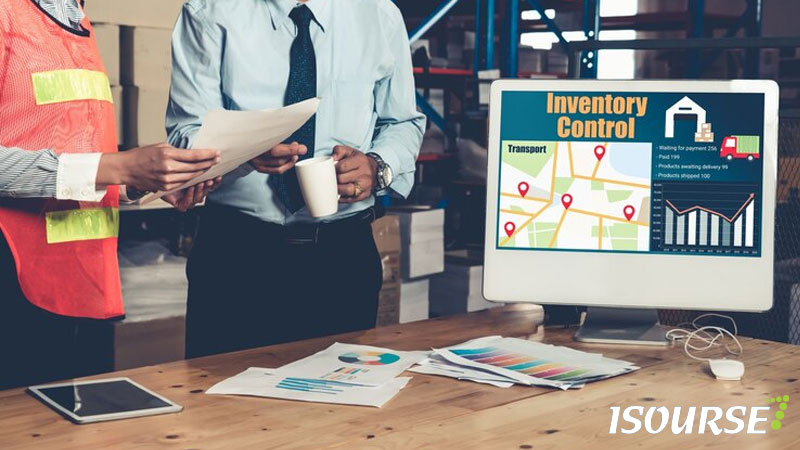 26 Best Inventory Management Softwares of 2020 - Top Choices Reviewed
A systematic approach to obtaining the right stock, at its best level, right place, at the right time with the right cost is termed as Inventory management. However, manually knowing when to reorder, how much to order, where to store the required stock can be a complicated process. Thus, inventory management software, app, the system comes into existence.
Inventory management software is used to track inventory levels, orders, sales, and deliveries. Software specially designed to track and manage items through various stores, which mainly features into product capitalization, sales and purchase order, tracking, electronic scanning, and automatic ordering is known as the warehouse management software. The right kind of warehouse management is the prime success for any startup as well as an established company.
Benefits of using a warehouse inventory management software:
Since, Inventory can also be tracked in excels, spreadsheets for periodic time, but the use of the best inventory tracker helps to avoid overstocking of products and outages, correcting human errors. This helps distributors spend less money on inventories. The main benefit companies experience by investing in an inventory management software is you get an efficiency of speed which makes a range of tasks to be completed in a few hours very easily which if manually done can take several days.
How do I choose the right warehouse management software for my company?
Companies dealing with a large count of the product should have reliable and efficient inventory software. But it becomes a very difficult task to choose the right one for your needs. The best thing one can do is to look for the best Inventory management software that has the highest SmartScore rankings and great customer satisfaction ratings. Check online for the best warehouse management system reviews. Small business owners should invest in a scaled-down inventory management tool featuring a sale system and an accounting system. Larger enterprises mainly use the inventory management software of an ERP or supply chain management system as this allows to track inventory across multiple links in the supply chain.
26 Top warehouse management software:
NetSuite: World's #1 cloud ERP solution, helps businesses to streamline all of a company's back-office process. NetSuite is a cloud-based integration platform offered by Oracle that helps to unleash growth, reduce IT costs. Available with a number of features and functionalities. This software can also be integrated with the company's existing CRM. This helps the business owners to focus on revenue-generating decisions. NetSuite is widely used by Medium size and large scale businesses.
ISOPRONTO - This software is a pioneer in complete warehouse management system provided by in – house developed eWMS, with JIT Technology driven process & HHT based operations. Isourse's WMS software has advanced functionalities to manage & gain better optimization of resources & assets, plans operations & can manage the workforce which results in increase of output and productivity. Quality checks at Inbound and Outbound, efficient tracking, timely report and AI based functionality make it one of the most sought after WMS software that's currently powering E-Com giants like Grofers, Nykaa and Flipkart.
Vendhq: A software designed mainly to help retailers in retail and inventory management. A cloud-based software built to run on the iPad and is well known for its user-friendly technique.
Has a single console to add product variants of diverse nature. It comes with centralized data management which allows customized reporting. Specifically targeted for small businesses, which easily integrates with the business systems. The cost of the software is available according to the size of the business.
ZOHO: Zoho is one of the top 10 warehouse management software which helps online tracking that helps a business to keep a record on its stock levels and manages both online and offline orders across multiple channels. Specially designed software for retail or trading business. The intuitive UI of the Zoho inventory makes the tool user-friendly and doesn't require a professional manager to work on the software. A top wms software that integrates across multiple eCommerce like Amazon, eBay, etc and gives real-time updates. Affordable software is more suited for the medium-sized to small-sized businesses.
Fishbowl: An asset management software which synchronizes inventory and accounting data. Fishbowl, The best inventory management software for QuickBooks, helps tracking, manufacturing, bar-coding. It offers multi-channel inventory, real-time checking, shipping integration, barcode scanner, merchant services. Fishbowl helps to successfully import and export your data between Fishbowl and Quickbooks so that one can spend more time in running a business efficiently. Easily available training videos, online tutorials and customer support with no extra cost. Designed particularly for medium to small-sized businesses.
Asset Infinity: Termed as one of the leading asset tracking & management software used in various industries. Hosted on Microsoft Azure Cloud Services. It helps with preventive maintenance, asset tracking, inventory management, resource allocation management to replace the old with the new existing system. Features include Alerts, Inventory Optimization, Reorder Management, Mobile Access, supplier management. Live training helps you to use the software efficiently.
Sumtracker: A cloud-based software built for product brands, manufacturers and distributors. A guarantee of 100% accuracy is achieved by implementing Sumtracker in your business which makes the business more productive. Sumtracker is very easy to use and works on all devices. Gives unlimited support. Available for a free trial.
EZOfficeInventory: One of the leading asset lifecycle tracking systems which offers complete inventory solution, right from procurement to the way through retirement. The software comes with easy depreciation that enables companies to make data-driven businesses. EZOfficeInventory is easy to set-up and has an intuitive interface. Logs on history for location and maintenance. It is the best software for fixed asset management.
SAP Business One Professional: The best ware management software which brings together financial accounting, customer relationship management (CRM), enterprise resource planning, and complex inventory management. A separate module to choose seamlessly integrates functionalities across multiple areas. SAP's business One Professional works across many verticals which include sales, production and warehousing and hence is applicable for a wide variety of organizations. This helps to optimize inventory. SAP Business One Professional is a complete account management package for a medium-sized business to small business (SME). Software is available through subscription or by purchasing the license.
ProfitBooks: Also known is a no brainer for someone looking for the easiest inventory management software. ProfitBooks applications are very simple to use which can be adopted by anyone without any training. Mostly designed for businesses that manufacture their own products and sell online. Best suited for manufacturers and wholesalers. ProfitBooks helps to integrate accounting within inventory management. Thus, one is able to track day to day business expenses. Features include vendor management, purchase orders, sales orders, expense tracking, billing.
Cin7: An all-in-one integrated platform that includes the automated point-of-sale package. The best inventory management software that can be integrated with more than 100 third party applications and the features needed to run the business is available in a single platform. Cin7 helps streamline the workflow. Operations are optimized, minimizing the administrative tasks which save time and reduces cost. Gives real-time visibility of stock levels across multiple companies, locations. Integrates with every location, channel and every service, thus creating an all-in-one platform.
Brightpearl: An all-in-one platform that combines sales and inventory accounting. Available with real-time checking with all the orders, inventory and customer data all available in one place. Mostly used by retailers to optimize cash flow at all the vertical operations of the business. Integrates with 3rd party eCommerce with high-performance connectors. Enables a customizable product catalog. Eliminates many human interventions and thus enhancing customer satisfaction. Software is used only by large scale or wholesale businesses.
EZRentOut: Is a cloud-based inventory management software which enables you to track rental and cater items. It helps to maximize ROI, thus enhancing efficiency and productivity. Use of Mobile applications helps to save time. Keeps a tab on the entire rental fleet across multiple locations which fulfills with all the bookkeeping needs. A free trial is available with works on platforms such as Saas, cloud. Features include kitting, mobile access, product identification, supplier management, retail inventory management, manufacturing inventory management.
Primaseller: This is a complete POS software and Online Inventory management software that enables multi-channel retailers. Top WMS software which is ideal for online and offline retailers. Primaseller provides order synchronization between all the offline and online sales channels. Integrates Etsy, Amazon, eBay Shopify and easily manages orders. Features include inventory optimization, manufacturing inventory management, multi-channel management, reorder management, retail inventory management, supplier management.
DEAR Systems: Equipped with real-time visibility for order status and stock level. Helps with flawless accounting processes across all verticals. A cutting edge software that is built to scale whether it is a single or multiple location business, the software supports all departmental, location and inventory growth. Connects to all B2B portals, e-commerce. Gives a 360-degree view of production costs and inventory status. Suitable for small to medium businesses in retail, wholesale and manufacturing, food production sectors.
Orderhive: A multi-channel inventory management software to track the inventory at all times. With Orderhive, one has to never worry about over-stocking or under-stocking. Orderhive is the fastest inventory sync that manages different storefronts & marketplaces like Amazon, eBay, etc from a centralized platform, integrates with payment software and shipping providers. Orderhive helps to automate and streamline the order workflow.
Epos Now: The Top Inventory warehouse management software Epos Now is an award-winning separate retail and hospitality system proven for all sizes of business. Epos Now provides a point of sale hardware and cloud-based software that comes with Epos Now AppStore for integrating with payments, accounts, marketing, and other important business tools. Tailored for individual business needs, provided with full training. Customer support is available 24x7. A free trial is available for use.
ERPAG: A cloud-based enterprise resource planning solution. Mostly used by retail, education, and information technology. Features include sales management, purchasing, manufacturing management, accounting and finance, inventory management, reporting, and analytics. It allows its users to manage business processes including selling, ordering, receiving and deliveries. Subscription includes 3 editions - basic, standard and premium. Complete support through email, and video tutorials. An ERP cloud service that caters to all small or medium-sized companies.
ecomdash: ecomdash helps with the inventory and back-end data integration looking for an affordable software solution that sells on multiple marketplaces with a very complex order processing. Ecomdash is an order fulfillment software that manages all the online sales channels from a single dashboard. Coordinates the sales and stock levels on various platforms such as eBay, Amazon and many more with auto synchronizing. All the Ecomdash customers receive a free Pitney Bowes account.
Evergreen: Use of Evergreen helps to monitor how much beer or wine stocks you have on hand, calculate pricing, make the next purchase order with complete ease and view valuable stats on your beverage inventory. You will never have to switch back and forth once integrated into the Evergreen dashboard. Features include Inventory optimization, manufacturing inventory management, multi-channel management, reorder management, retail inventory management, mobile access, reporting, supplier management. Evergreen is best used by restaurants, bars, nightclubs, gyms, salons or any other small business, those who want to boost marketing efforts and sell more.
ShipMonk: A Top warehouse management software that enables companies to focus on achieving scalable growth. If this is solved, one can focus completely on the marketing and selling of their products. With custom API integrations, the software directly syncs with the online shopping cart to automatically import orders. From there, ShipMont picks, packs, and ship each order without any delay. The best feature of ShipMonk is that it is customizable and completely scalable. Widely used by Startups and eCommerce businesses, subscription box companies and crowdfunding campaigns.
Limble CMMS: A simple, mobile-first maintenance software solution that allows one to easily manage assets, PMs, Wos and more. No free version is available. Features include alerts, reorder management, forecasting, mobile access. Limble CMMS is mostly used by manufacturing, facilities, equipment, hospitality, small businesses, property, building, school, gym.
Snappii: This is a leading mobile business software offering Business Process Automation and Field reporting apps used mainly in construction, inspection and work order management especially for small and medium-sized companies. It helps in designing, building feature business apps without any coding skills. Any business or form app can be created quickly, easily and affordably. Services from small businesses to Fortune 100 companies.
HandiFox Online: This is a helpful software for all the owners of retail, wholesale distribution, manufacturing who are looking to extend their sales and inventory. A cloud-based inventory management software integrated with QuickBooks Online. HandiFox gives you access, track and manage your inventory through various locations from anywhere in the world. Using this software online helps you track sales, receive payments, invoices and verifying the shipments by picking and packing. A perfect solution for all the self-employed and small-sized business owners.
Trunk: Suitable for all small to medium-sized businesses that sell online across multiple sales channels. Helps to sync the inventory in real-time across different locations and channels like Shopify, Etsy, eBay, and Amazon. Gives centralized inventory features like bundles and kits that syncs. Complete training is provided online.
PartsBox: A perfect software for managing electronic parts keeping a track of all the components stored, keeping track of the current stock level. Free demo available. Features include manufacturing inventory management, multi-channel management, and reporting. Useful for all Hardware design and production companies, small CM/EMS contract manufacturers, R&D labs.
Hike Point of Sale: One can hike up the sale by using this cloud-based with in-store POS software, inventory management, iPad app. It works offline and on any device. Features include barcode scanning, customer account profiles, electronic signature, loyalty program, restaurant POS. Top inventory management software used by retail, quick service and service providers.
ZapERP Inventory: ZapERP is a SaaS provider that controls inventory, manages orders and stocks. One can create a purchase order, receive items, create bills and sales orders, shipment tracking, invoices and manage multiple warehouses. Features include Alerts, inventory optimization, forecasting, kitting, mobile access. Used widely by small and medium scale businesses, consultants, freelancers, and services.
Conclusion:
Using any of the above inventory management software can streamline your inventory so that there is no scope for any human error. Many allow you to customize your inventory process so that one can mold it as per your requirement. Thus allowing the organization to be more efficient.